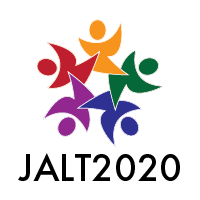 The JALT Postconference Publications are annual volumes produced by the Conference Publications Committee of the Japan Association for Language Teaching. They stand as a record of our conferences—what was presented, and what was subsequently achieved.
All JALT Postconference Publication articles are subject to a stringent process of review by at least two members of our Editorial Advisory Board. Manuscripts deemed suitable for possible inclusion in the Postconference Publication then go through a careful process of editing and proofing before being considered for final publication.
2017-06-01
A new look, and greater functionality!